Showroom and Fossil Shop
In our showroom we stock a wide range of fascinating and beautiful items that can be purchased and taken home or manufactured to order in a specific stone.
Our range includes:
Fascinating Fossil Emporium
Our fossil emporium has a huge range of fossils and amazing stones from very small to very large. We have sharks teeth, ammonites, Wiltshire Coral, Dulcote landscape marble fossils from when the area was on the Equator! We have very small fossils and beautiful agate slices, orthocelus fossils, Come and visit the showroom and you are bound to find something to delight you.
Granite round table tops
We have a range of gorgeous Granite Table Tops which are great for indoors or for your garden. You can use your own base or purchase one of ours for a small additional cost.
Chopping Boards
We always have a stock of Chopping Boards in a variety of different Granites in amazing colours and patterns to match your kitchen. These are wonderful for rolling pastry, tempering chocolate and the smaller versions are excellent for baking bread in the oven.
Granite and Marble Tea-Light Holders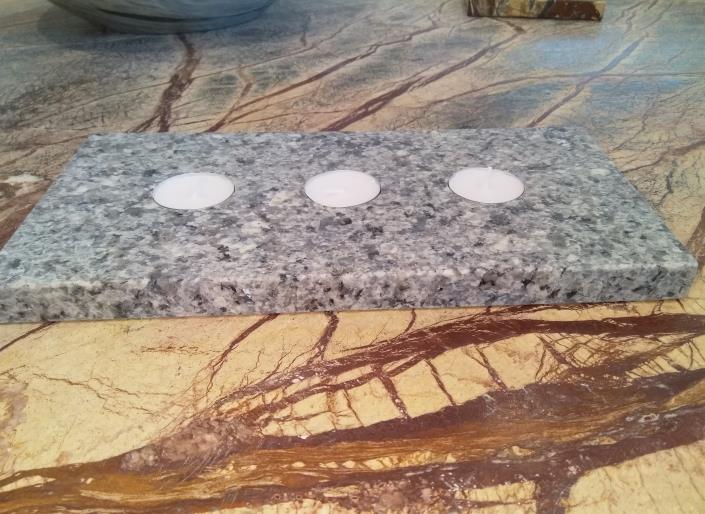 We have a wide variety of Marble and Granite Tea Light Holder which are excellent as gifts or to enhance your home.
Murano Glass Fish
We have a range of 1960's Murano Glass Fish of varying sizes and colours which look amazing on a windowsill to catch the light.
Please visit our showroom to see for yourself or contact us for more information.